Explore the Backwaters
This is how it all started with Excel; by building the toughest and simply the best-built duck boat made.
Tank-like bracing throughout doesn't make this boat a lightweight, but it will outlast any other boat made. The step deck (Excel was the 1st to offer this feature) takes the leg-work out of getting in and out of your boat and our exclusive OPTIFADE™ camo will disappear in any timber hole or marsh.
Heavy-duty gunwales can take a beating from timber while the optional KIK-UP™ transom's dual heavy-duty gas shocks help absorb impact subjected to your lower unit in surprise encounters with submerged stumps.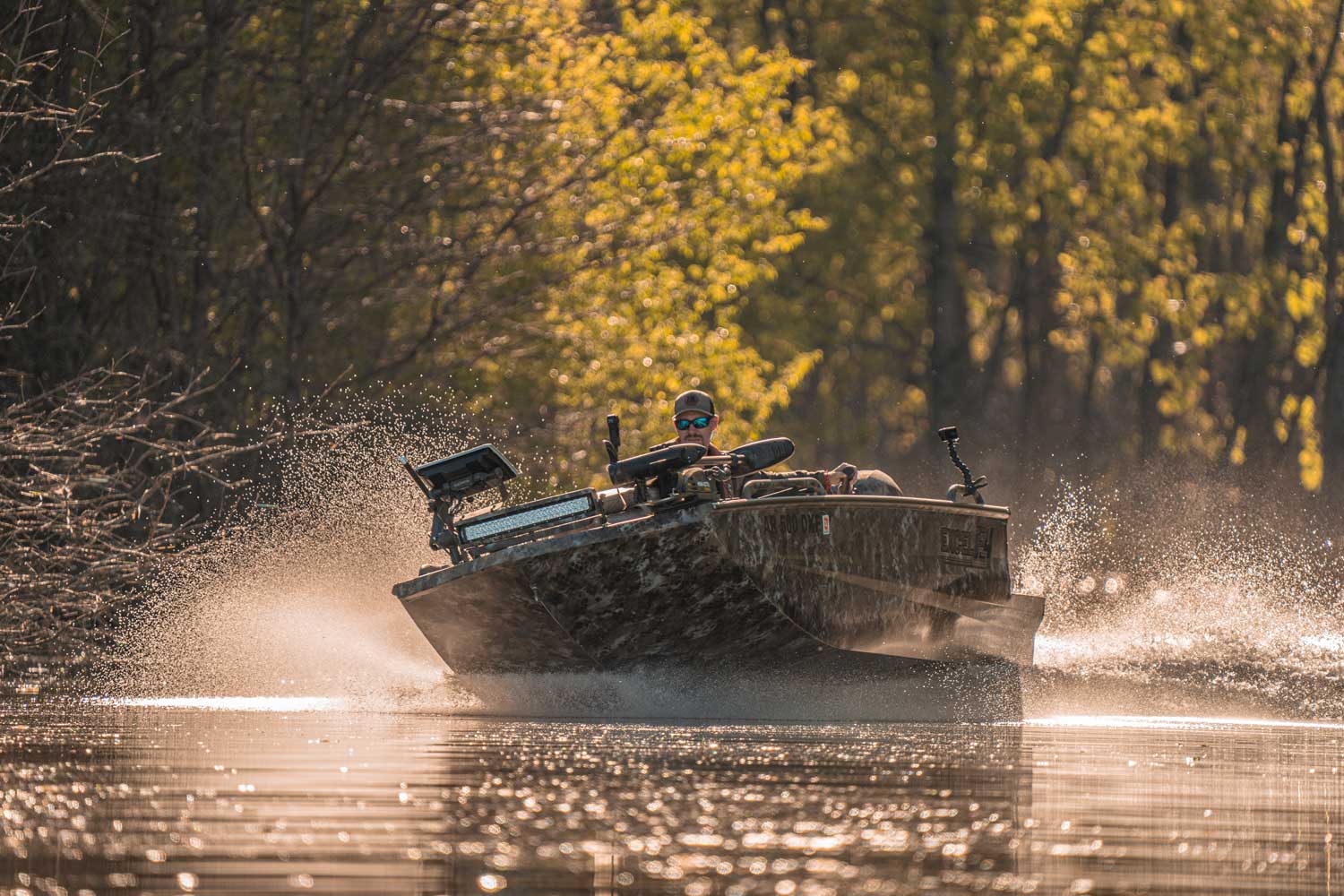 Length
1651 | 16′
1751 | 17′
1860 | 18′
Hull Thickness
1651 | .125
1751 | .125
1860 | .125
Bottom
1651 | 51″
1751 | 51″
1860 | 60″
Max HP
1651 | 50
1751 | 60
1860 | 75
Beam
1651 | 72″
1751 | 72″
1860 | 80″
Max Weight Passengers/Gear
1651 | 825 lbs
1751 | 875 lbs
1860 | 1,100 lbs

Capacity Person/Lbs
1651 | 4/500
1751 | 4/560
1860 | 5/700

Transom Height
1651 | 20″
1751 | 20″
1860 | 20″
Gunwale Height
1651 | 24″
1751 | 24″
1860 | 25″